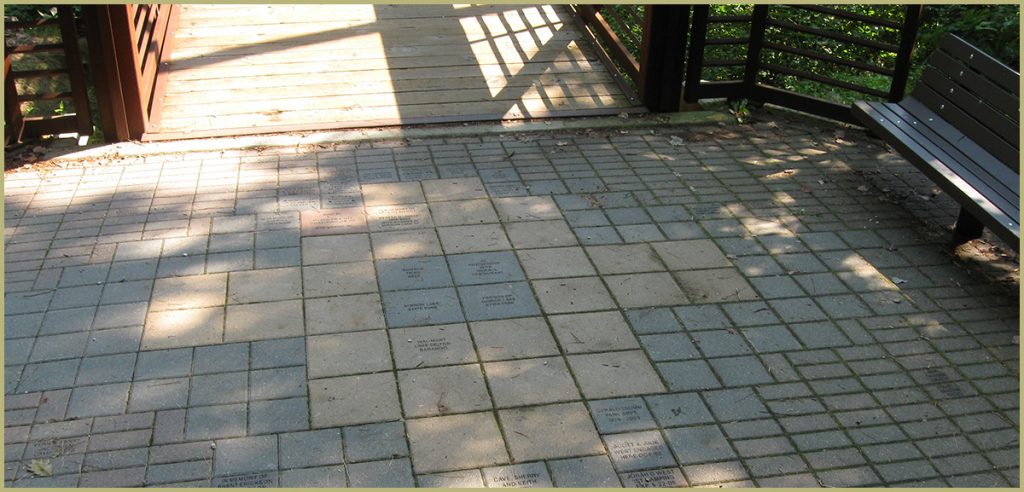 Donation pavers are a wonderful way to remember family, friends, or special times in your life!
In 1998, the State of Wisconsin purchased a parcel of property known as the "Ishnala Property" near Wisconsin Dells. In Ho-Chunk language, "Ishnala" means
"stand-alone." This property, which is approximately 90 acres in size, is now part of Mirror Lake State Park and surrounds the Ishnala Restaurant.

In 2008, a 155-foot clear span footbridge spanning the Mirror Lake Gorge between the Echo Rock hiking trail and the Ishnala Property was installed. This bridge now links the Ishnala Property and Mirror Lake State Park providing the opportunity to expand hiking and ski trails in this scenic and challenging area. The trail system on the Ishnala Property includes a 2.5-mile hiking trail and a 1/4-mile paved trail connecting the park to the Ishnala Restaurant.