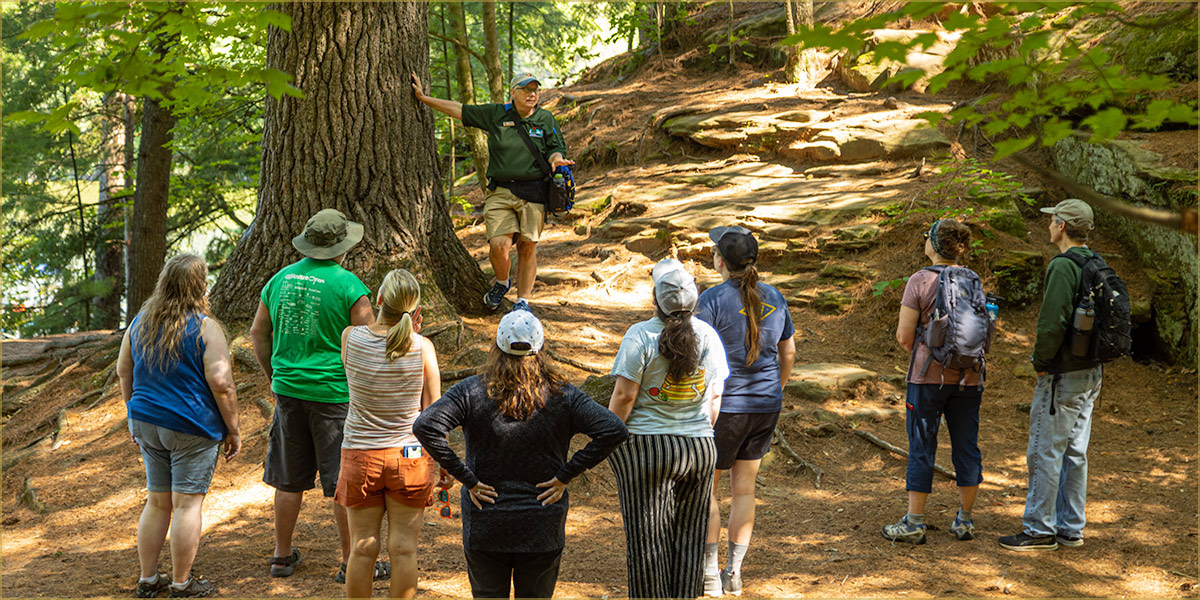 The Friends Support Active Learning Opportunities Within The Park.
With over 2,000 acres at Mirror Lake State Park, you have plenty of room to get out into nature. As you hit the trails or glide across the lake you will experience nature through all your senses – seeing, hearing, smelling, touching. On weekends from May through September, the Park Naturalist offers fun and engaging sessions to help you learn more about the plants, animals, geology and history of the park.  The park naturalist position is funded by the Friends through fundraising, grants from the Friends of Wisconsin State Parks and support from our partners with the Seth Peterson Cottage Conservancy.
To see the current schedule of naturalist events visit the Mirror Lake State Park web site or our Facebook page. 
Interpretive trail signs provide additional learning opportunities at Mirror Lake State Park.  The Pulpit Rock trail, created and funded by the Friends, has signs that tell the human story of the once thriving cottage community of Fern Dell on land that has now been reverted back to nature as part of the Park.